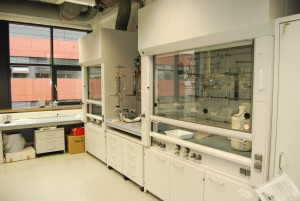 Chemistry labs
6 fume hoods equipped with Schlenk lines
High temperature furnaces
T controlled drying glass oven
Ultrasonic bath
etc.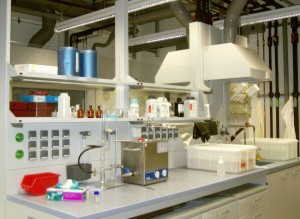 4 automated Sieverts type apparatus
suitable for different types of samples
own construction
p < 200 bar
T < 400 °C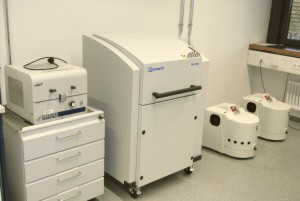 High energy ball mills
Manufacturer FRITSCH P6, RETSCH PM 400, PM 100
SPEX 8000 mixer / mill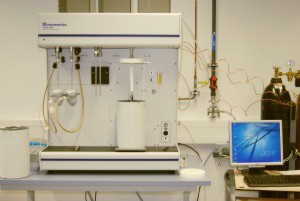 Physi- / Chemisorption apparatus
Manufacturer: Micromeritics ASAP 2020 MP
Battery Tester
Manufacturer: ARBIN INSTRUMENTS and BIOLOGIC
16 channels
32 channels
4 x 64 channels
Test cell racks in cabinets from BINDER for cycling under T controlled conditions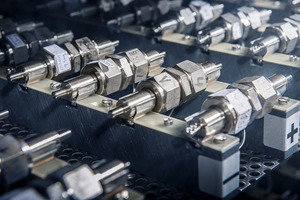 Electrochemical Workstations
Manufacturer: 2 x ZAHNER and 1 x METROHM AutoLab
Galvanostat, Potentiostat
Impedance spectroscopy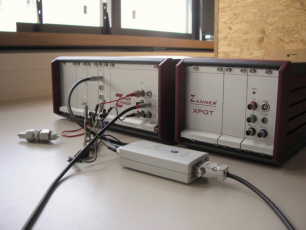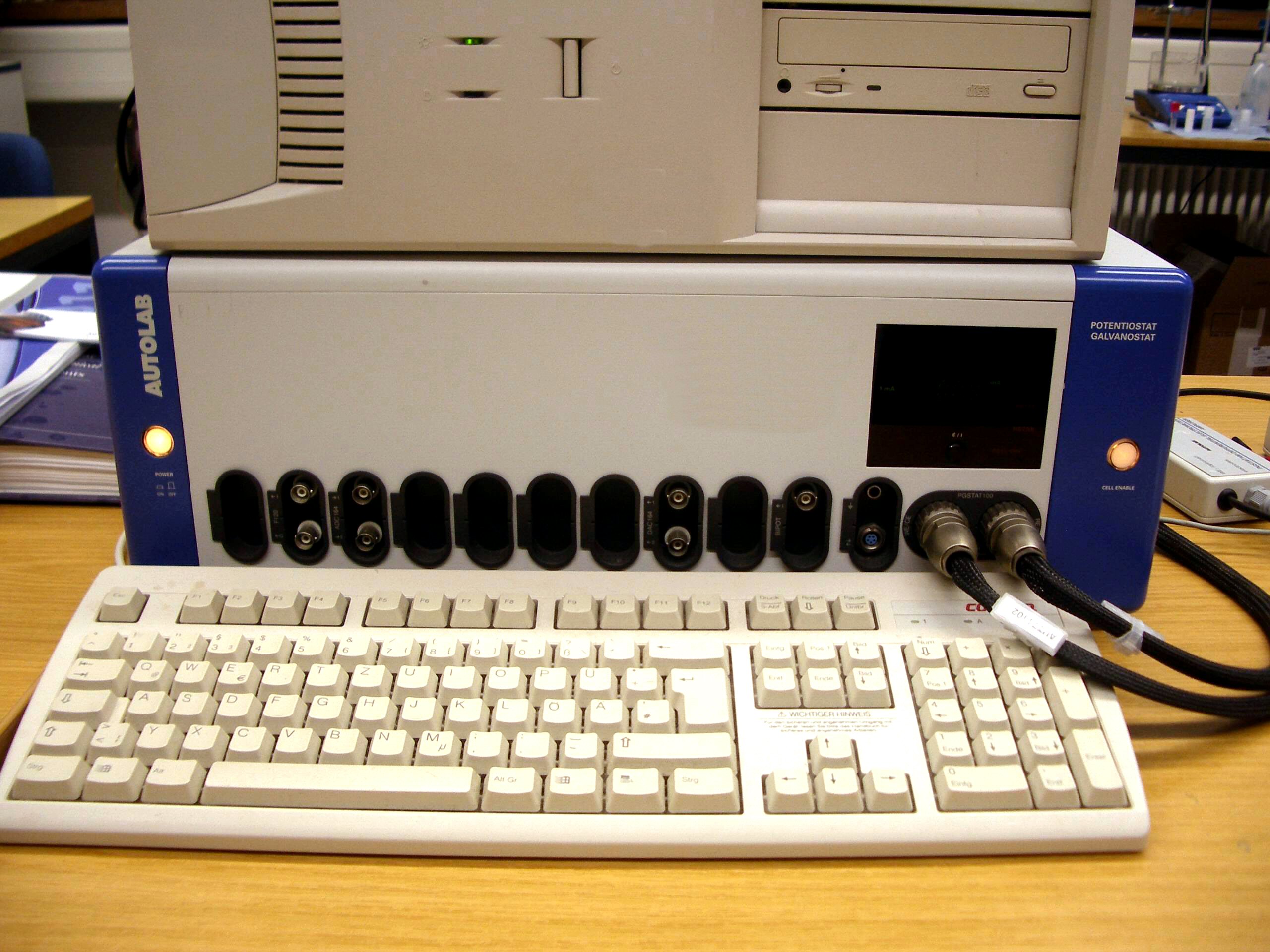 Setup for Electrochemical Measurements of
Solids at Elevated Temperature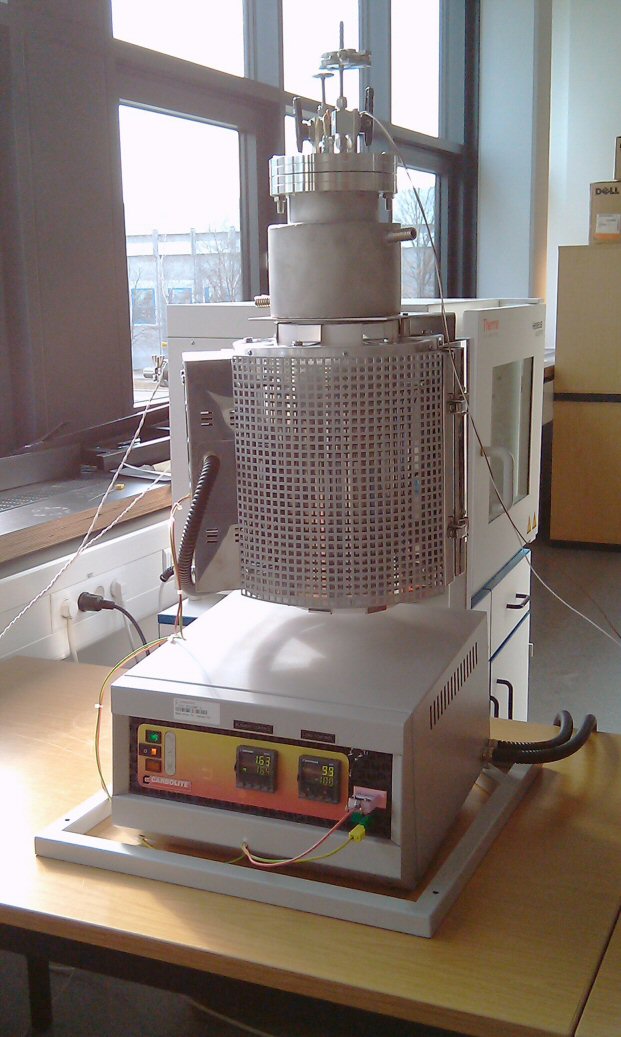 7 Glove Boxes
Manufacturer: MBRAUN and GANUK recirculation system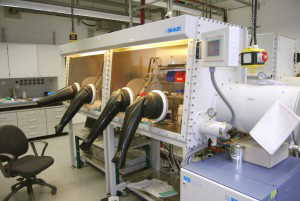 High energy vibration mill
Manufacturer: SIEBTECHNIK
for upscale prodution of nanomaterials in the kg range, under inert atmosphere.
Powder X ray diffractometers
Manufacturer: PHILIPS PANALYTICAL (Cu Kα and Mo Kα)

Manufacturer: BRUKER D8 with LynxEye Detector (Cu Kα) and sample holder for 9 inert samples.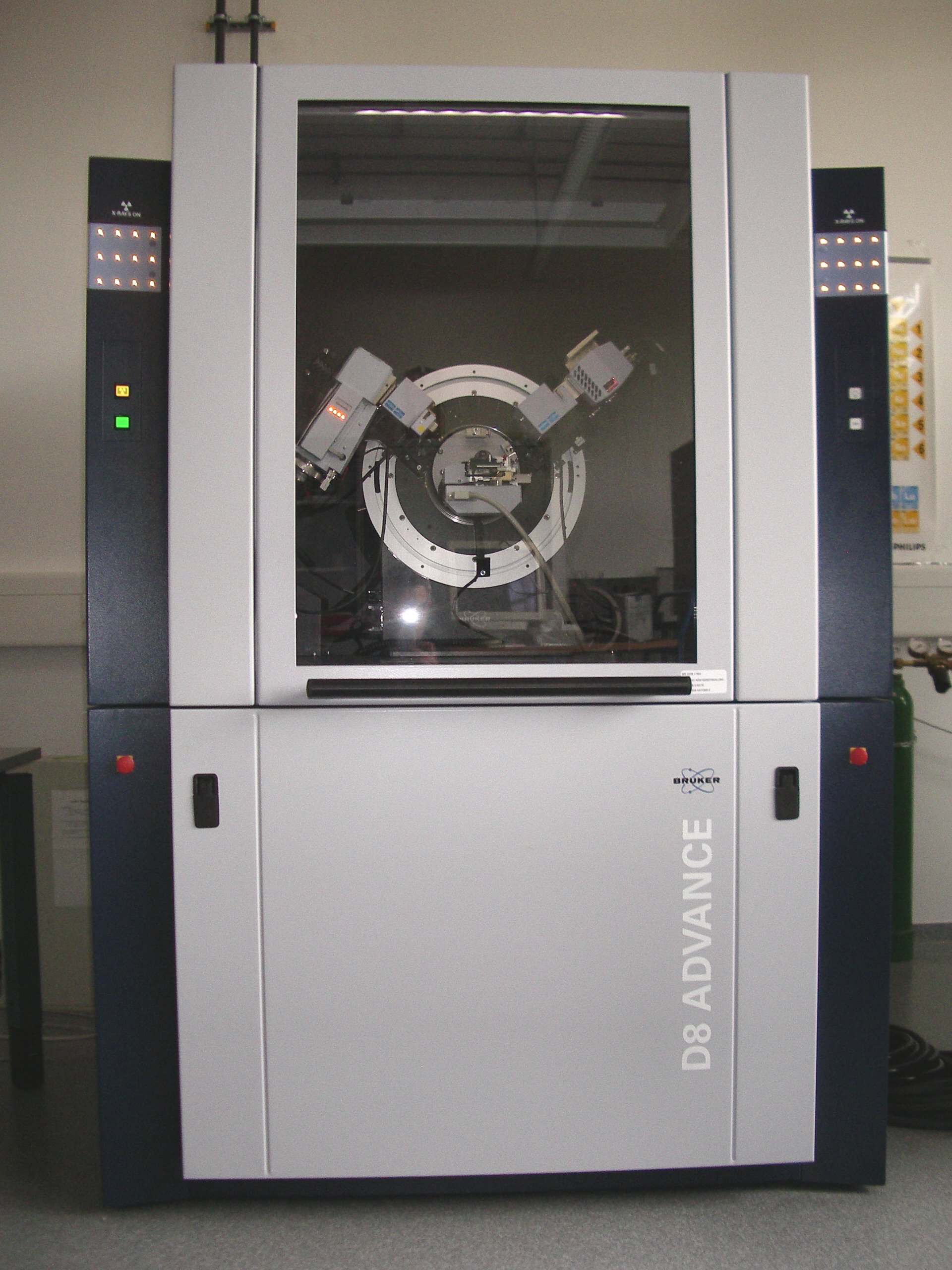 TGA-DSC-MS
Manufacturer: SETARAM Sensys Evo
mounted in Glove Box under Ar atmosphere

FTIR

Manufacturer: PERKIN ELMER
Karl Fischer Titration
Manufacturer: METTLER-TOLEDO
Access to:
Single crystal diffractometer
Raman Spectrometer
Kaiser optical process spectrometer RXN1
Elemental Analyzer
High resolution SEM-EDX
HR-TEM
Manufacturer: FEI TITAN 80-300 CS
NMR
Manufacturer: PERKIN ELMER
Particle size analyzer