Scanning Probe Lithography for Biomaterials and Bioelectronics
Our group focuses on the advancement and application of dip-pen nanolithography and related techniques like polymer pen lithography (PPL) for the site-specific chemical and bio-chemical modification of surfaces and devices.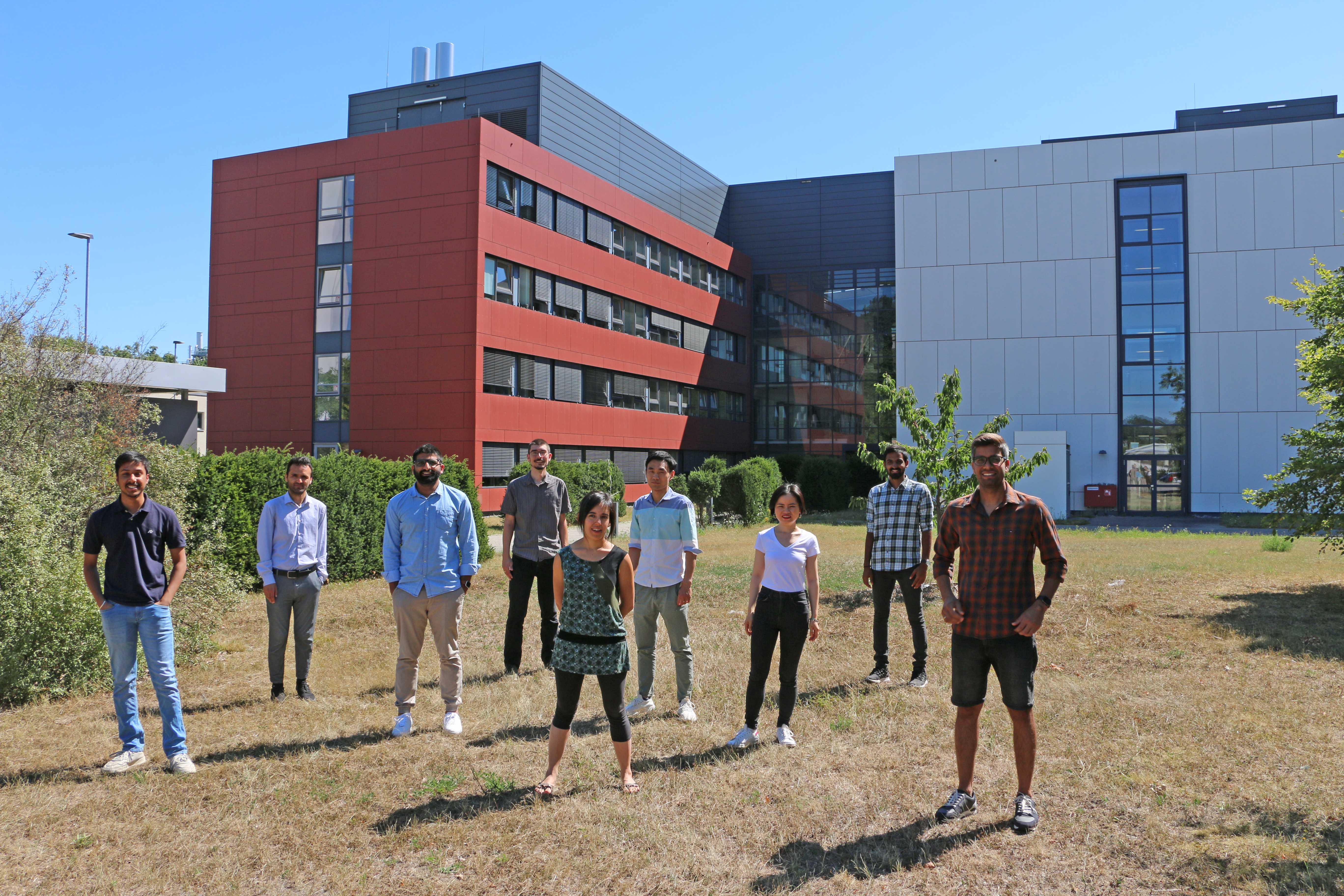 Our research is aimed at the advancement and application of Scanning Probe Lithography (SPL) methods, in particular Dip-Pen Nanolithography (DPN) and related methods like e.g. Polymer Pen Lithography (PPL) and Microchannel Cantilever Spotting (µCS).
These SPL methods are versatile tools, combining many advantages of electron beam lithography, inkjet printing and microcontact printing in relation to resolution, integration and throughput. These methods are of particular interest when working with sensitive biological materials, since they work at mild process parameters and need no lift off processes (with the associated solvents or etching processes). Furthermore, the methods allows for "multiplexing", i.e. the parallel application of different inks within a pattern. Learn more about specific implementations and applications on our reseach page or browse our publications.
Biosensing:
"A supramolecular cucurbit[8]uril-based rotaxane chemosensor for the optical tryptophan detection in human serum and urine" by Krämer et al. in Nat. Commun. 14 (2023) 518
more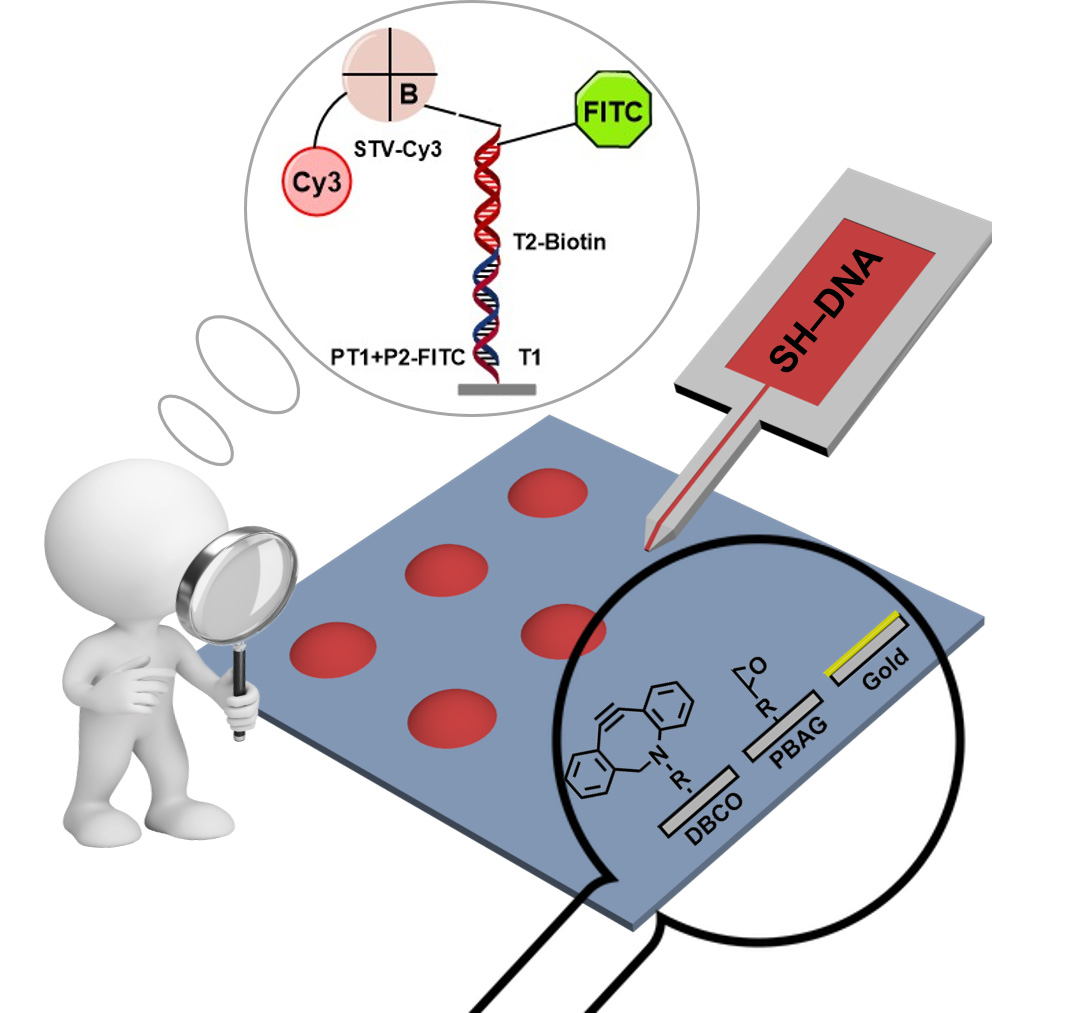 DNA Immobilization:
"Fluorescence Imaging Study of Film Coating Structure and Composition Effects on DNA Hybridization" by Yang et al. in Adv. NanoBiomed Res. 3 (2023) 2200133
more
New Group Member:
We welcome Jiangxiong Xiao as new member of our group!
3D-Printing:
"3D Nanolithography by Means of Lipid Ink Spreading Inhibition" by Berganza et al. in Small (2023) 2205590
more
Congrats:
We congratulate Navid Hussain for his successful PhD defense!
New Group Member:
We welcome Wenjing Wang as new member of our group!