Mechanical and Electrical Workshops
The Mechanical and Electrical Workshops, located in building 424, provide services to members of the Institute for Nanotechnology (INT) and the Institute for Solid-State Physics (IFP). These services include manufacturing unique pieces and small series, and precision work and repairs to meet the unique specifications and designs of our scientists. (For details on the INT machining workshop see the INT-RA NET)
Services
Prototyping
Production testing
Precision devices
Vacuum technology
Chipless shaping of almost all materials
Assembly of manufactured components and assemblies to system parts.
Techniques
Turning, milling and drilling
Brazing and welding of stainless steel
Sheet metal and plastic processing
Sample Devices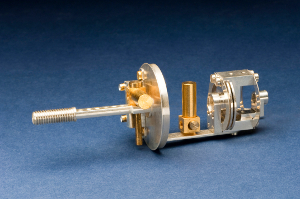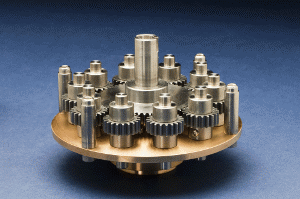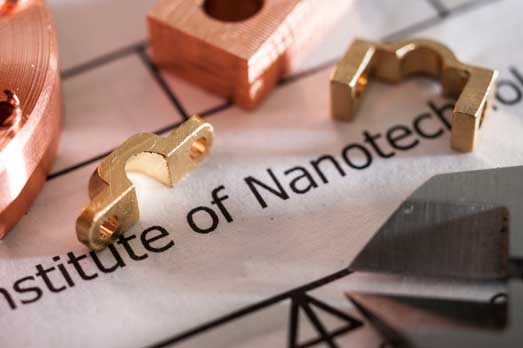 Left: Pressure cell to study the behavior of the air-water interface of submerged plants at various pressures.
Right: With this Low-Temperature-Dilatometer it is possible to measure length changes of less than 1/100 Angström, a part of an atom's diameter.
Below Right: 10-speed gearbox for the sample tray in a laser deposition system. This device makes it possible to put ten samples in the optimum position for coating them.