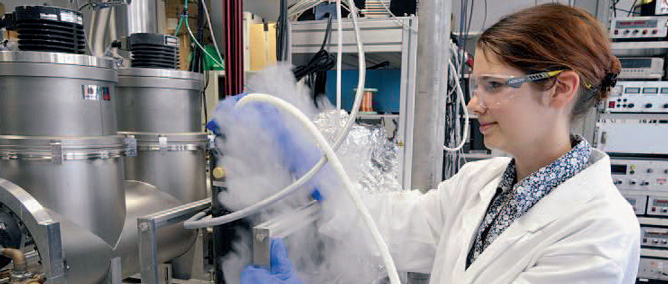 Jobs & Training
We employ scientists in chemistry, engineering, physics, materials science, and mathematical modelling as well as staff in administrative and technical positions.
Vacancies and PhD Positions
Most of our current vacancies and PhD positions are posted on the KIT jobs page. For details on our PhD positions you may contact Patricia Jaeger or Christine Fischer. Vacancies not posted on the KIT website are included below.
Bachelors or Masters Thesis
Because we are an institute within the Karlsruhe Institute of Technology (KIT) and have close connections to other universities (including Darmstadt, Münster, Ulm, Gießen, Basel, and Strasbourg), we can supervise bachelor's or master's theses. To apply, please contact our research unit chairs and research groups.