Functional Molecules
Chemistry allows the synthesis of ca. 1023 atomically precise copies of a given molecule, making it the ultimate method of nanofabrication from the "bottom up" perspective.
At the INT, in close collaboration among groups in synthetic, physical and theoretical chemistry and physics, we now develop functional molecular nanosystems by iteration of simulation, synthesis, purification, property measurement and device testing. The molecules often involve magnetic or optoelectronic function. Examples include single molecular magnets, electroluminescent organic molecules, photoswitchable organometallic species or inorganic-organic core-shell nanoparticles for medical applications.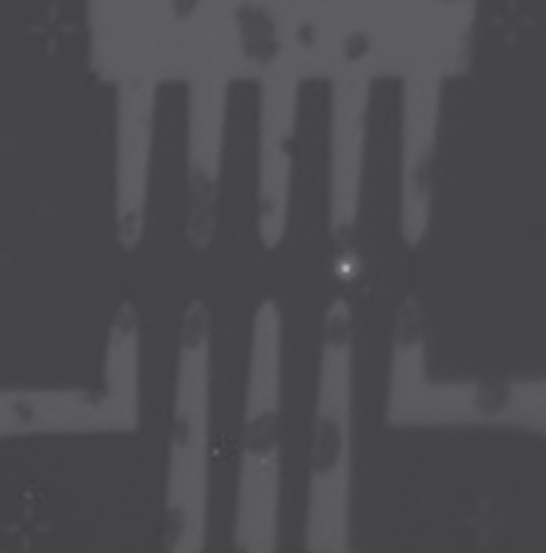 Tailor-Made Molecules for Electronics
Molecules that bridge the gap between molecular function and devices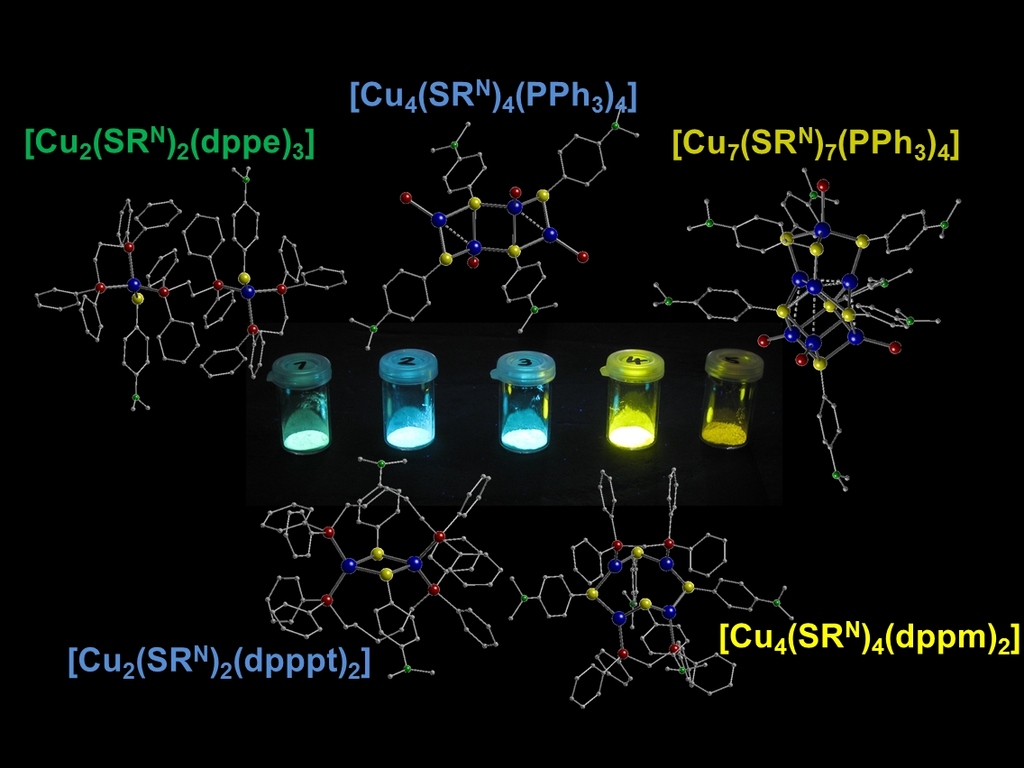 Clusters as Nanoscopic Functional Units
Synthesis of semiconductor cluster molecules in a bottom-up approach and characterization of their structure and properties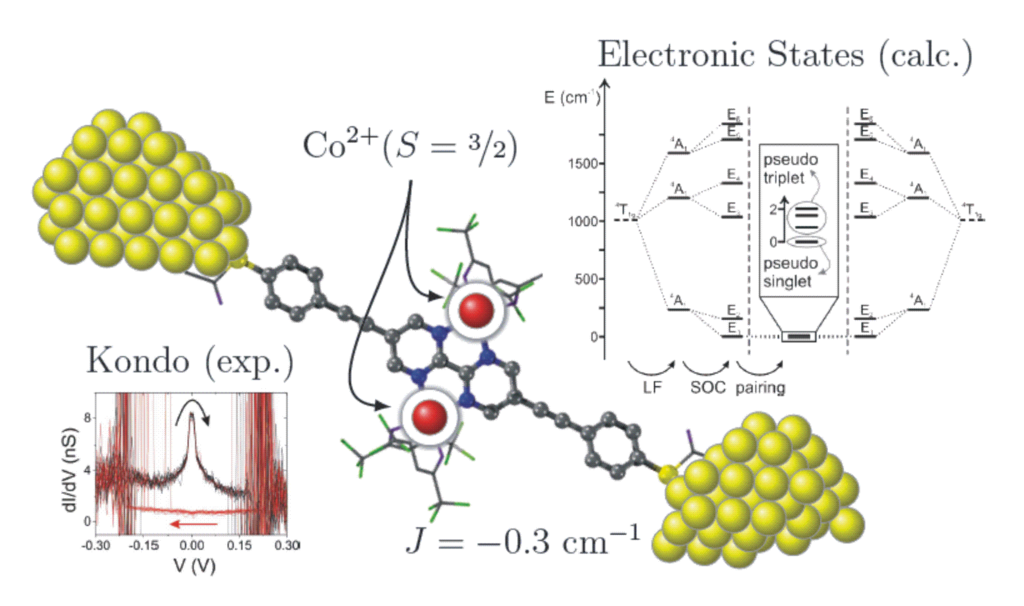 Computational Chemistry for Molecular Building Blocks
Understanding structural and electronic properties of nano-scaled systems
Optical Properties of Isolated Molecules and Clusters
Using ion trapping techniques to study intrinsic photophysical properties of isolated chromophores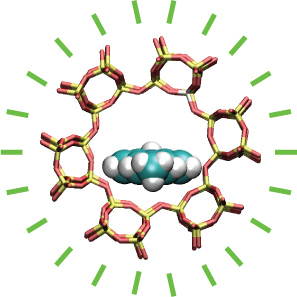 Functional Molecules and their Assemblies for Optical and Electronic Applications
Devloping a versatile biomimetic strategy for the design of high-affinity artificial receptors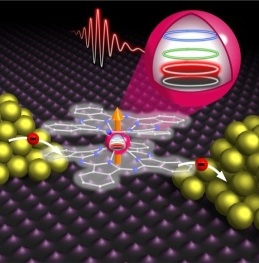 Molecular Spintronics
Interplay of electronic and nuclear spins of magnetic molecules and itinerant electrons of electrodes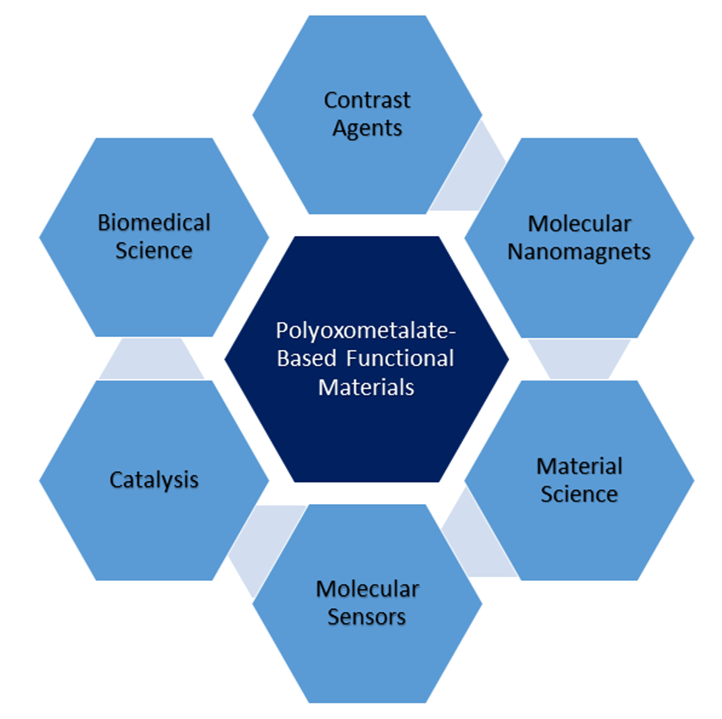 Polyoxometalate-Based Functional Materials
Polyoxometalates represent a large class of discrete polynuclear metal-oxo anions with potential applications in catalysis, medicine, magnetism, and material science.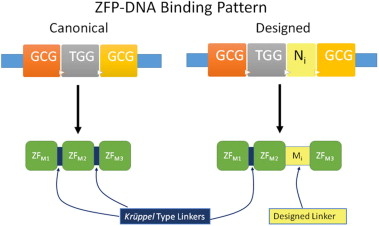 Biomolecular Simulation
Understanding and predicting biomolecular structure in order to understand the biological functions and mechanisms of disease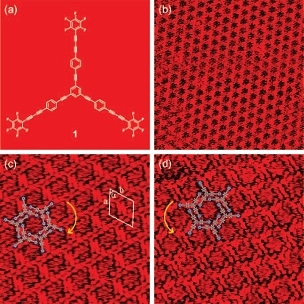 Nano-Objects and Architecture
Self-assembled 2D chiral porous networks and shape-persistent macrocycles